Resitrix FS14 gevelpasta
Resitrix FS14 gevelpasta is een kleefstof op basis van synthetische rubber, waarmee je profielen op Resitrix® kleeft
Waarom Resitrix FS14 gevelpasta?
Resitrix FS14 gevelpasta gebruik je om profielen eenzijdig te verkleven tegen verticale wanden, bij gevelafdichting en bij het afkitten van de dakrand. Je kan het aanbrengen op onder andere beton of gasbeton, gemineraliseerde bitumineuze dakbanen, hout, diverse metalen of acrylaatglas. Het is niet geschikt voor ongecacheerd EPS, zacht PVC of oplosmiddelgevoelige ondergronden.
Je brengt de gevelpasta in rillen met een kitpomp op de ondergrond aan. De minimale verwerkingstemperatuur bedraagt 5°C en de lijmverbinding is belastbaar vanaf 48 uur, afhankelijk van weersomstandigheden, ondergrond en laagdikte.
Het verbruik ligt tussen 10 en 12 lopende meter per patroon, circa 1 patroon/m².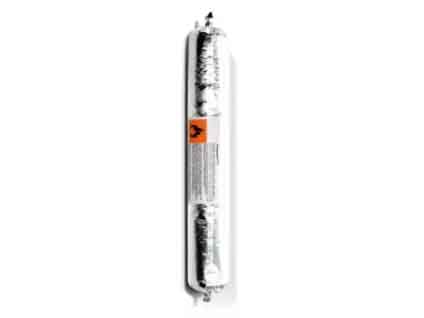 Technische gegevens
Resitrix FS14 gevelpasta

Basis
12,5 kg
Gewicht
600 ml
Kleur
Zwart
Soortelijke massa
1,15 gr/cm³
Viscositeit
4.500 +- 2.000 Pa.s
Vlampunt (CC)
> 0°C
Documentatie
Gelieve uw mailadres achter te laten. Wij zenden u de download via email.
Success Download Link
Success Download Link
Fail Download Link
Fail Download Link description